South Fremantle, Western Australia: 23rd July 2020
Kerry Waraker is still optimistic that he will get a good turn out for the South Pacific Laser Masters Championships at Brisbane's Royal Queensland Yacht Squadron. Despite the deteriorating Covid 19 situation in New South Wales and Victoria, he is hoping to get at least forty entries.
"The only stopper would be if New South Wales got worse, or they closed Sydney down", he commented optimistically. He believes there is still time for restrictions to ease up before his event starts 7th August.
Currently there are 28 entries, with the majority being standard rigs, but he expects this number to swell in the next two weeks.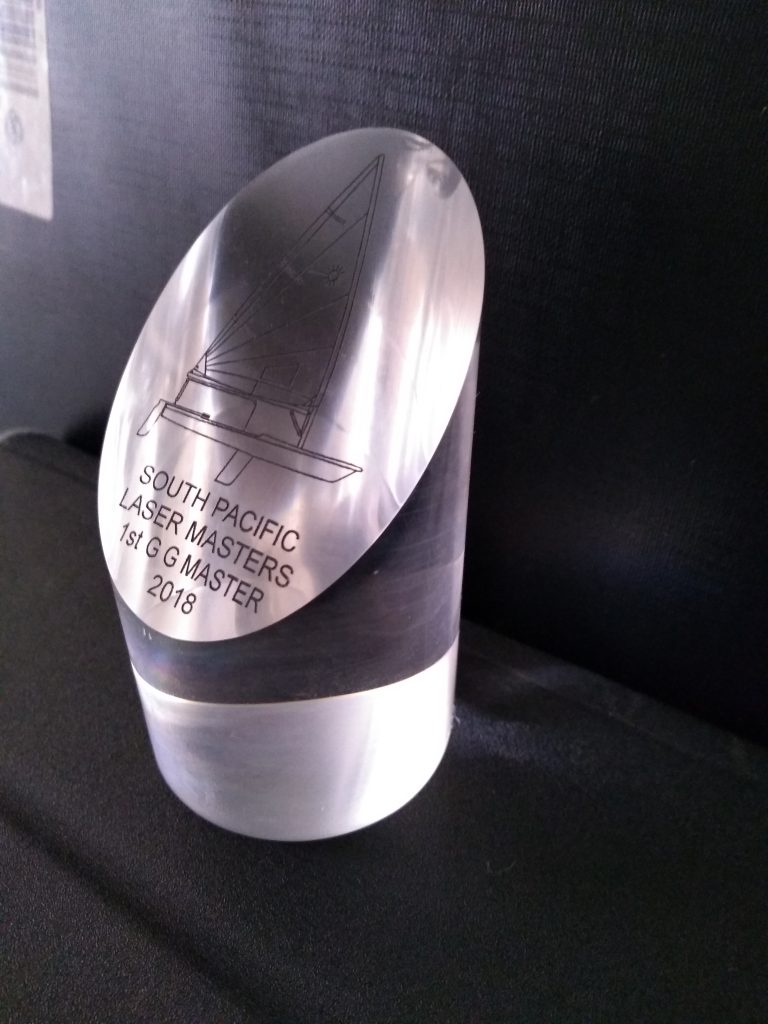 Although the event doesn't qualify for the much treasured cubes, Kerry has created his own tradition of cylinder trophies. Like cubes they are make in acrylic and would look good in anyone's trophy cabinet.
The course area for the event has now been confirmed as shown in the attached map.