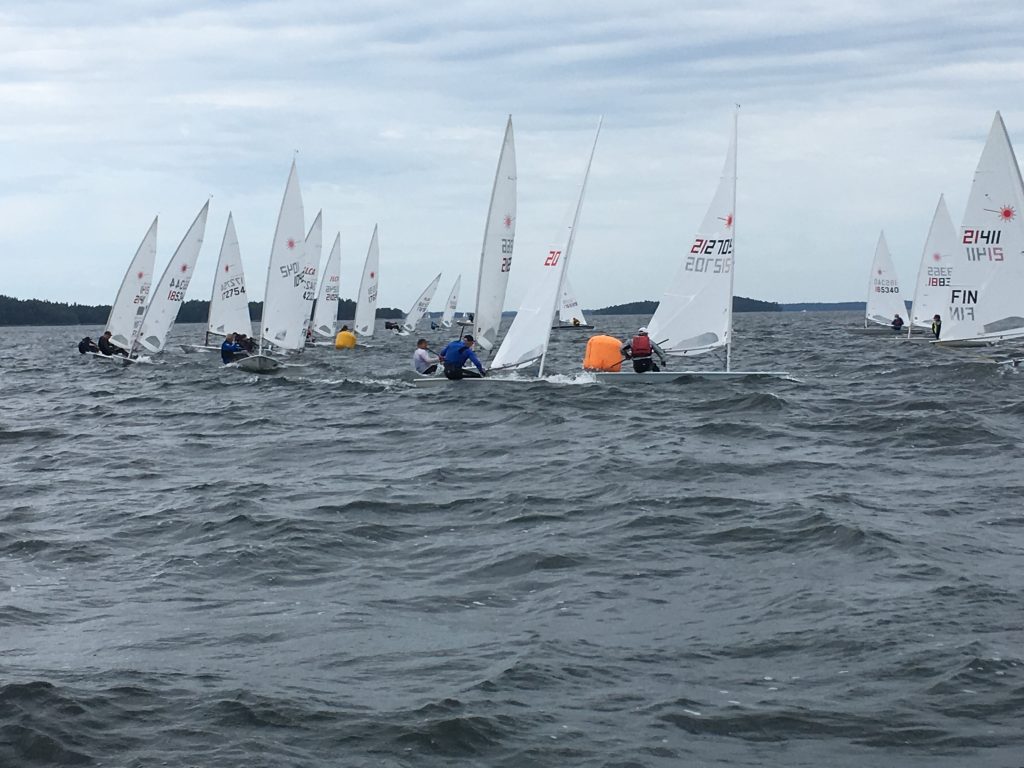 South Fremantle, Western Australia: 4th August 2020
Derek Breitenstein and Roope Suomalainen took the top places in the Radial and Standard fleets respectively at the Finnish Euro Masters regatta over the weekend of 1st & 2nd August. This was the first Euro Masters event since January, with entries reduced by the travel restrictions in place over much of Europe.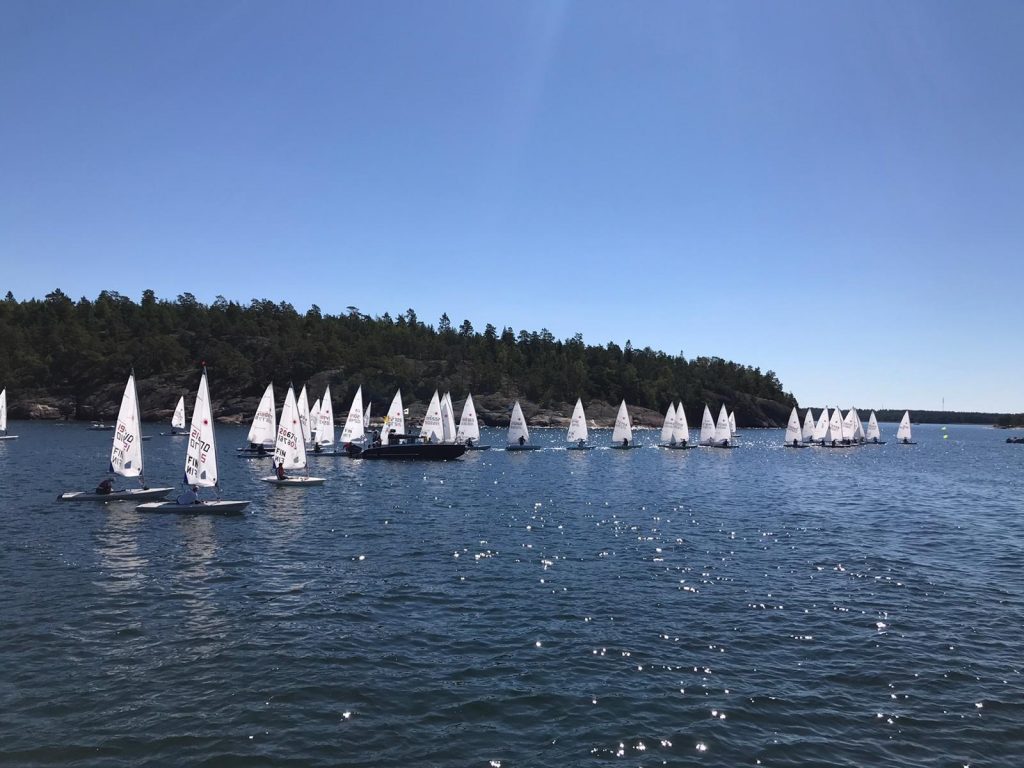 Roope Suomalainen dominated the thirty strong Standard fleet, counting four wins and a second in his scoreline, to win by eight points from Jyrki Taiminen, with Per Sahlberg just three points further back in third place. The top three in this fleet were all Masters, with Grand Master Henrik Eklund finishing fourth.
The Standard fleet included the only foreign entry in the event, Michael Sichler an Apprentice Master from Germany's Yacht Club Potsdamer, who finished eleventh. There were no Great Grand Masters in the Standard fleet.
Great Grand Master Derek Breitenstein's victory in the Radial fleet was almost as convincing, beating second placed Ismo Rellman, a Grand Master, by seven points, with Charlotta Lemström third and the first lady just a single point further back.
The battle to be the top lady was the closest competition of the series, with Charlotta and fourth placed Jenni Miettinen equal on 17 points at the end of the regatta, Charlotta taking the podium position on a countback. Both ladies won a race, and going into the final heat Jenni held the advantage, but a second place for Charlotta against Jenni's fifth changed the order in the final result.
The regatta started with light winds on Saturday, but as event organiser Roger Nylund commented, "For the Sunday races we expected some more wind and actually got good winds, for some sailors even a little too much, resulting in some swimming in the 18 C degrees water."
The next scheduled event on the Euro Masters circuit is the Euro Masters Switzerland in Silvaplana, sailed on the lake Silvaplanasee, 4th – 6th September 2020.