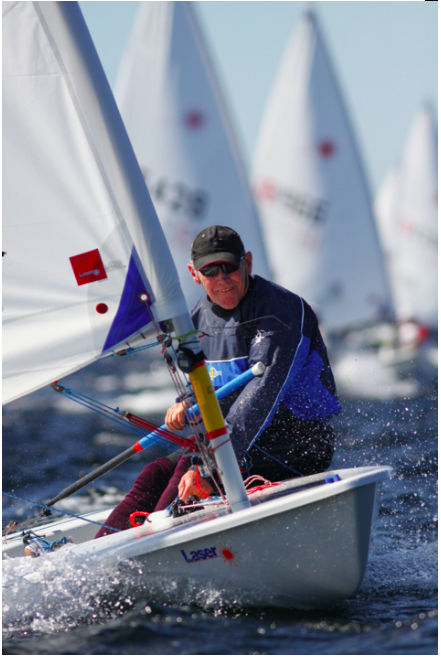 South Fremantle, Western Australia: 3rd August 2020
The escalation of the Covid 19 pandemic in the Australian states of Victoria and New South Wales, has forced the cancellation of the South Pacific Laser Masters Championships at Brisbane's Royal Queensland Yacht Squadron.
Event originator and organiser Kerry Waraker told Laser Masters Sailing, "SPLM has been cancelled if you haven't already caught up with the news. We are planning a two day regatta on 8/9th August for all laser sailors (not just Masters) who can get to Manly."
This is a huge disappointment to the organisers and all the competitors involved. With the Queensland border to New South Wales closed, and Victoria effectively sealed off, it became impossible for interstate sailors to travel to the event.
The local sailors were looking forward to some inter state competition, while those from south of the boarder were anticipating a break from winter conditions and enjoying sailing in warmer weather.
The Notice of Race for what is now being called the Queensland Laser Winter Regatta, have been posted on the Royal Queensland Yacht Squadron website – https://www.revolutionise.com.au/rqys/events/71490/ .