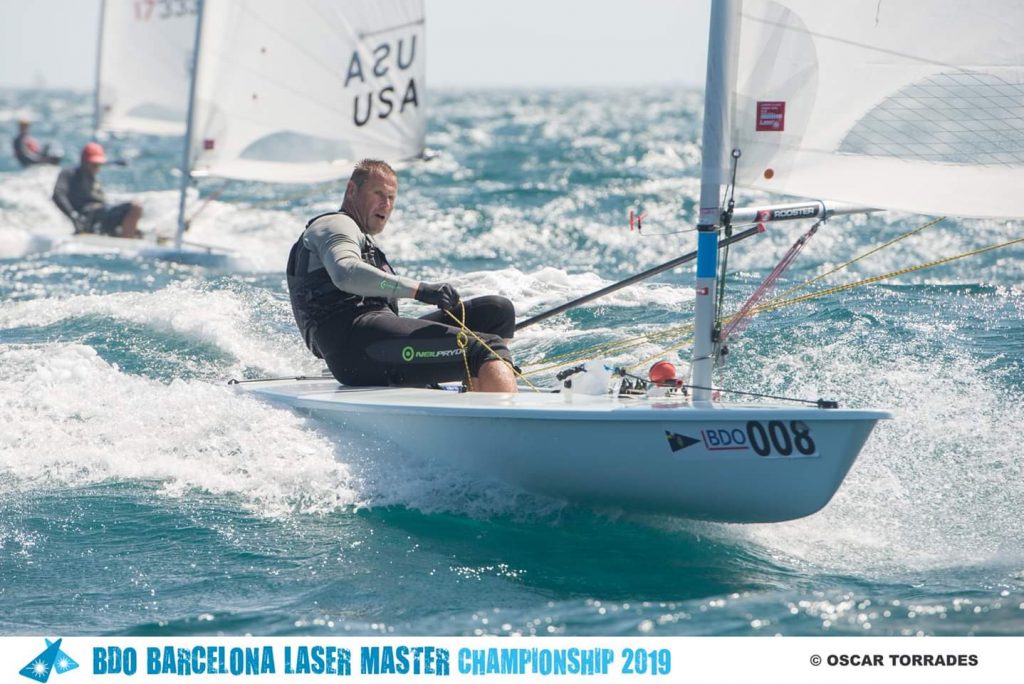 As the new EurILCA Masters Coordinator, Alan Davis sees his initial task as refining what already exists. "At the moment the European circuit is a successful formula, so it's a case of moulding it as opposed to changing it," was his assessment when he spoke to Laser Masters Sailing last week.
"It is a well attended, established circuit that has been going for many, many years," he said to emphasize his point. A long time Laser sailor based at Oxford Sailing Club in England, he is impressed by the level of competition that the class provides throughout Europe.
"There are some amazing sailors who rock up, with some fantastic pedigrees, and they start doing Masters sailing," he commented. "The Spanish have three Olympic Gold medallists sailing in the Masters and there are numerous other word class sailors from all over the planet .The fact that they actually want to compete with us I think is a huge credit to the fleet and obviously they command huge respect from the people around them. What better kudos is there than being able to say I just beat a gold medallist."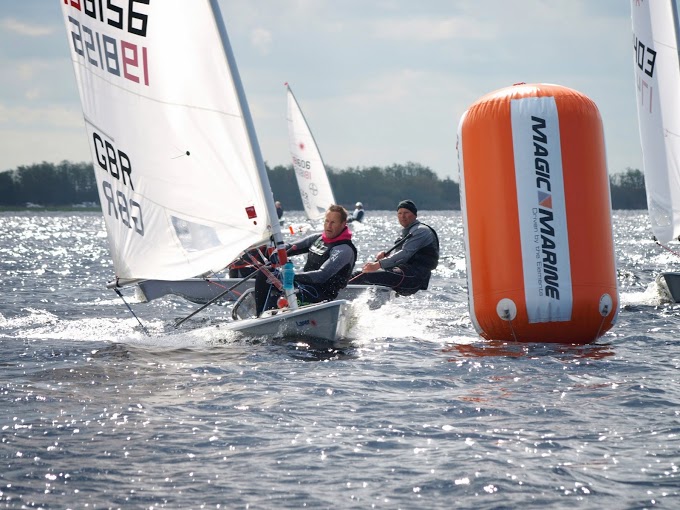 Reflecting the opinions for many fellow Masters sailors, he says the European circuit is as much about travelling and seeing new places as it is about the competition. He sees his role as providing the opportunity to get some co-ordination into the schedule so that those who travel have the chance to do two or three regattas in a sequence, with sufficient time between to explore the local areas.
He uses the Dutch and Belgian Masters Regattas as an example of what he sees as an ideal scenario "the combination that Belgium and the Netherlands have is a great example. Belgium is a Saturday, Sunday, Monday, you then have two days off, for sight seeing, relaxation, whatever, then the next one is a four day event in Holland." With two regattas close together in time and distance it is worth while travelling from far and wide for some concentrated competition with time to enjoy the locations.
"On a personal basis, I very much favour having fewer, bigger events to make more focus so people want to go there, it's more of a championship," Alan sees a few events on the calendar that attract very few visitors, so rather than a bunch of disparate events spread around the place, he believes a concentration on fewer but more significant regattas would help to attract competitors.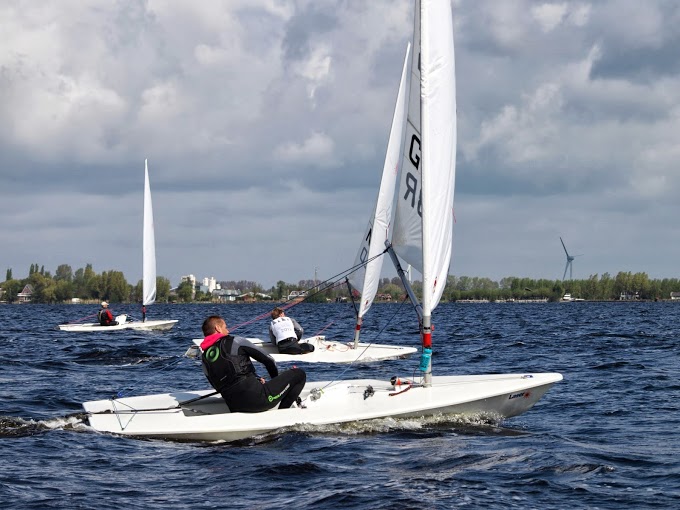 Summing up the situation he said, "within the masters we do it because we enjoy the sport, we do the travelling because we enjoy the camaraderie, and the quality of the events. I like going to events overseas because I enjoy the food, the local wine, that whole component of being overseas, is what I enjoy. There is also some really good racing, close racing."
Alan travels to events these days with his wife Anne, and they stay in their campervan, so he will also be keen to ensure that regatta venues have good camping facilities. He explains, "Anne and I stay in a campervan but we don't cook in it, we always eat out in a restaurant. That's part of what it's all about as far as I'm concerned."
With food and wine being such an important part of the experience for Alan, we asked him his preferences. "I like going to Spain because of the tapas style, I like fish, squid, octopus, I like a lot of seafood, but likewise I like a nice steak as well. It's more about the style of food and the style of cooking and the quality."
And his wine tastes? "When it comes to red I've been tending to drink Rioja and Malbec, in whites I've always had a penchant for Chardonnays and some of the Spanish wines from the Galicia area. I also like some of the chenin blanc from South Africa." He will always try the local wines when away from home.
Of course those who have sailed against him know that Alan is no slouch on the race course, it was suggested that he must have enough cubes to build a wall, but he admits, "I don't know how many cubes I've won, my wife doesn't let me put them out, I have a lot." Testament not only to Alan's performance on the water, but to his profile within the fleet is his sponsorship as a Neil Pryde Sailing Team Rider.
For work he has been a banker all his life, currently having a very flexible part time employment arrangement with HSBC, "lending to private equity backed businesses or corporate businesses generally in the upper end of the market. Currently I'm on the approvals team, so there are lots of zeroes and it's pretty scary in the current environment."
We wish Alan well in his new role, and look forward to an enhanced Euro Masters circuit, hopefully without restrictions soon.